How Delivery Works
Our puppy delivery process and quick and simple. We work directly with your breeder and handle the pickup and delivery of your puppy quickly and safely.
Safe and Reliable Puppy Delivery
When you adopt a puppy you need a safe and reliable way to bring it to your home. But who can you trust? That's where we come to rescue! We have a great system in place that ensures you you receive your puppy quickly and safely.
We Handle Puppy Pickup & Delivery
We work with the breeder who raised your puppy to handle the pickup and schedule the delivery. We'll be in touch with you to coordinate this but we'll handle everything for you.
Every Puppy Receives a Vet Check
Before your puppy starts it's trip we have a certified vet do a complete checkup on your puppy to ensure it's ready to travel. Every puppy has the paperwork needed to travel.
Puppy Travels in Comfort
Our custom, climate controlled delivery vans with special puppy carriers ensure your pup will travel in comfort. We want your puppy to arrive safe and happy to your doorstep.
Health and safety protocols
We are very thorough with our disinfection process. Our puppy delivery vans are thoroughly cleaned & disinfected between every trip.
How Our Puppy Delivery Works
Here are the steps we take to ensure a quick and safe puppy delivery to your door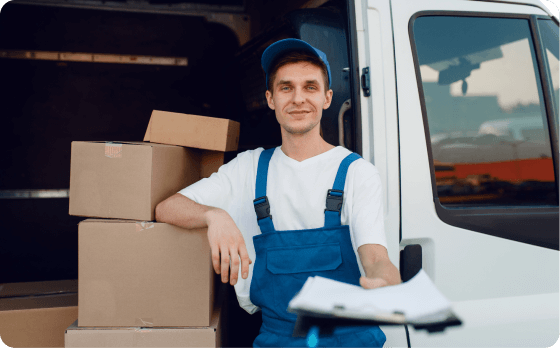 Book Your Delivery
The first step is to book your delivery with us. You can do this through our website or calling our customer service. Once you've booked your delivery, we'll work with you to arrange a pickup time.
Travel in Comfort
Your pet will travel in a comfortable and secure carrier that's designed specifically for puppy transportation. You'll receive updates during the trip from your delivery driver.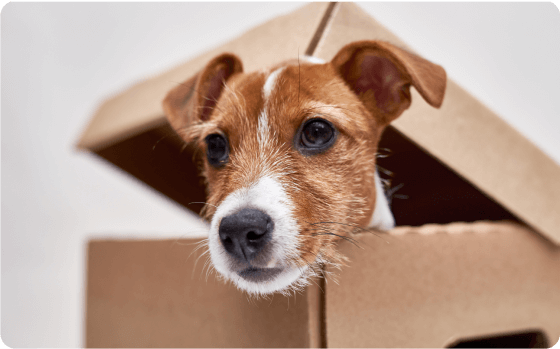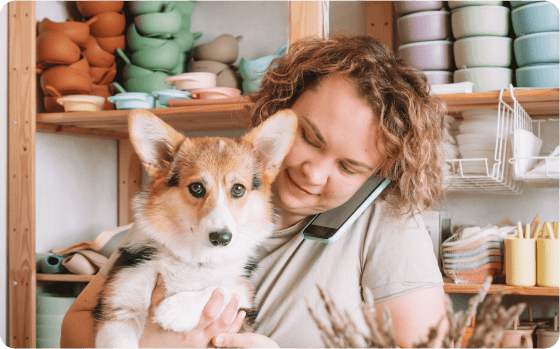 Receive Your Pet
When your pet arrives at their destination, our driver will carefully unload them and hand them over to you or the designated recipient. We'll also ask for confirm the safe delivery of your pet.
Frequently Asked Question
Here are some of the questions we hear the most often.
Do you have any trusted puppy breeders that you recommend?
Yes we do! We're still working on our list but you can check out some of our favorite breeders on our Trusted Breeders page.
What is the deadline to schedule a puppy for delivery?
The deadline to schedule your puppy for delivery is Monday noon of the week you would like to have the puppy delivered.
Who pays for the shipping?
Often the breeder pays for the shipping when we pick up the puppy, however, the customer can also pay for the shipping themselves when the puppy is delivered. Either way is fine.
What payment methods do you accept?
We accept cash or Venmo from puppy parents paying for shipping themselves. For breeders, we accept checks as well.
When do puppies leave your facility?
Puppies leave our facility on Tuesday afternoon (the same day they are picked up) at approximately 4:30 P.M. No puppies stay at our facilities overnight.
When are the puppies picked up?
Puppies are picked up every Tuesday morning between 6 A.M. and 10 A.M. here in Ohio.